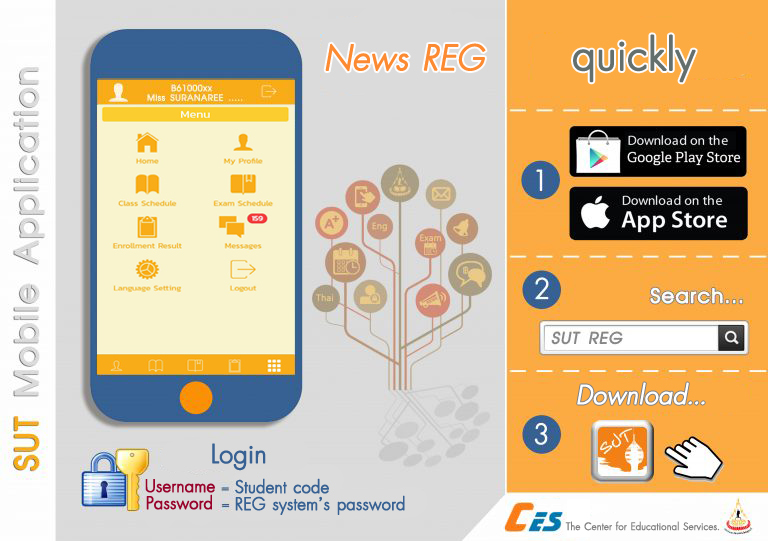 Information that will be received when using the application.
News and announcements in the registration system.
News from teachers to students.
Class schedule / classroom.
Exam schedule / Exam room / Exam room diagram.
Registration results and grades.
Message Notification.
such as Today's class schedule, Today's exam schedule,  Grade results, Outstanding balance/Payment amount etc.